It is time for a Back To Homeschool Blog Hop with my friends at the HomeschoolReviewCrew.com!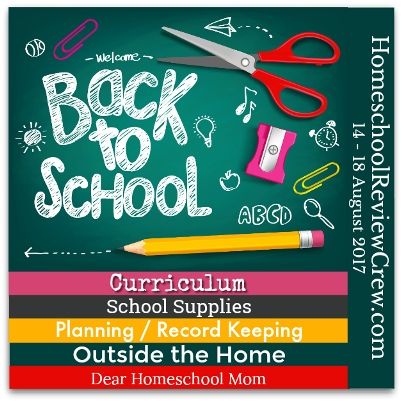 For me, one of the great parts of homeschooling is actually the planning and the choosing of new curricula. I know some who really don't like it but for me new pens and markers and glue and books and schedules and pacing guides is almost as exciting as Christmas!
So tune in during the week of August 14 through 18 to hop on through a pile of great new posts about homeschooling. Each day we will cover a different topic:
Monday – Curriculum
Tuesday – School Supplies
Wednesday – Planning / Record Keeping
Thursday – Outside the Home
Friday – Dear Homeschool Mom
So, while you are reading this… What is Your Favorite Part About Back to (home)School?
Feel Free to Share with Your Friends!