We discovered that No-Nonsense Algebra is a fantastic curriculum from Math Essentials designed to teach your child algebra in a way that will ensure he masters it. And my son has learned more than Algebra using this text – he has learned to take control of his own education!
We Planned to Use No-Nonsense Algebra As Review
My son is currently working his way through Algebra II and so we decided to review No-Nonsense Algebra more as a way to check and see if he remembered Algebra I or if he needed to brush up on some of the lessons.
But Then No-Nonsense Algebra Helped Us Find Holes In My Son's Math Education
Our initial intentions, however soon changed. My son discovered that he had some unanticipated holes in his Algebra I education. So he went through the book and marked all the subjects that he wanted to learn. And then he began working through these lessons, one by one.
We Discovered My Son Had More To Learn Than We Thought
He started with one lesson dealing with the math of scientific notation, He read the lesson carefully and did the problems. Then he gave me the answers to check. I explained to him that all the answers are in the back of the book, and so he used them to check his work.
To his dismay, he did not get a single problem correct.
When The Explanation Didn't Help Him, The Online Video Lesson Did The Trick
So I pulled up the online video for that lesson (FREE access is included as part of the purchase of each No-Nonsense Algebra text).
He watched the video lesson and then the next day, he tried the problems again.
This time he got every single problem right!
A No-Nonsense Way To Practice Learning On Your Own
This curriculum works really well as an independent text. My son usually prefers a fair amount of guidance from me, but with No-Nonsense Algebra, he took the reins of his own education and guided himself.
Even if you are math-savy and can easily teach Algebra to your child, No-Nonsense Algebra allows your child to develop the skills necessary to learn on their own, which is probably the most important skill a child can learn.
Clear, No-Nonsense System For Learning
There are no cartoons, or fancy graphics in this curriculum.
There are also no long, drawn-out explanations. Each lesson gets right to the point using clear and succinct language, provides some fully worked-out examples, and then gives your child exercises to try on his own, followed by a few review questions.
Lesson Components:
Introduction and explanation
Helpful hints
Examples
Written exercises
Review
At the end of each chapter there is a Chapter Review Lesson and at the end of the course is a comprehensive Final Exam.
Topics Covered
Necessary Tools for Algebra
Solving Equations
Graphing and Analyzing Linear Equations
Solving and Graphing Inequalities
Systems of Linear Equations and Inequalities
Polynomials
Rational Expressions (Algebraic Fractions)
Radical Expressions and Geometry
Quadratic Equations
Algebra Word Problems
Included Free Online Video Lessons
These videos are fantastic! They are just like having Mr. Fisher, the author, sitting down with your child at the dining table to work out some examples and explain the subject.
For many kids, including my son, I think that having flexible options to learn Algebra that include online video lessons makes certain that the lesson material is mastered and retained.
Overall, this is an absolutely fantastic math curriculum and one that would be perfect for children and also adults (who might need to brush up on their algebra).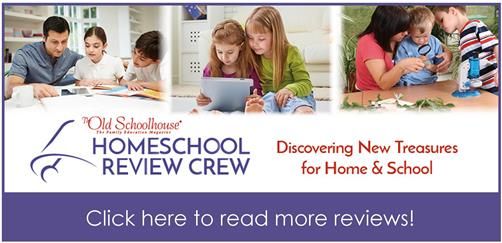 Feel Free to Share with Your Friends!