My son loves to discover how things work and he loves history and flying machines, and so when the opportunity to review a six-month online aviation course from Doctor Aviation came our way, we jumped at the chance.
Will It Enhance Your Homeschool?
Lessons Are Designed To Be Flexible
Doctor Aviation's course can be used in a number of different ways. Your child can work through the videos and extra course material independently for high school credit, or you can pile all your kids together to watch the videos and everyone will learn a lot. Or, you could have an adult work side by side with your child as he works through the videos and extra course material.
By adult, I don't mean some random stranger off the street, or a local school teacher (although the image is a funny one to me). As a homeschooling family, an adult means a parent, or perhaps another relative with a background in aviation or engineering or physics.
Luckily for my son, my husband has just such an educational background. And so they worked through the lessons together. They tried watching the lessons together and working through the course notes as they went. My son and husband decided in the end to watch the course videos separately, and then meet to discuss the material and go over the questions in the Guided Notes to make sure that my son understood each concept. For us, this is an optimal solution. My son can work independently through the video sessions and then the two of them can get together so my husband can ensure comprehension and expand the material in areas matching my son's interests. This meant we added a fair amount of additional math and physics to the course work.
What Comes With This Product?

This curriculum consists of online video instruction delivered in 15 lessons, with accompanying guided notes and 'to learn more' documents delivered as printable PDFs. There are also practice exams throughout the lessons, also PDFs, and you can easily request exams if you decide to have your child do the course for high school credit.
Clearly Organized Course
Each session gives your child a video (the heart of the course and generally an hour or so long), clear action steps that direct your child through the material, and additional resources that include the guided notes, 'to learn more' enrichment document, and sometimes a practice exam.
After you and your child finish a lesson, you mark the lesson complete and the software will open the next time at the next, new lesson dashboard. There is no additional online tracking of lesson progress, but it would be pretty simple to track your child's progress through the course if they were doing it independently.
Guided Notes Ensure Understanding and Retention
There are guided notes to download for each of the lessons that are primarily outlines of the material that Doctor Aviation teaches in a particular lesson. The catch is that key phrases are intentionally left out of the notes so that your child can fill in the blanks. That way he has a chance to review and pay attention to particular details in the lessons. My son and husband used the guided notes in two ways: they tried watching the videos first and then going back with the guided notes to discuss the lesson material and fill in the blanks. And they also tried printing the notes beforehand and filling them out while watching the lecture videos. For my husband and my son, the second option was a better one, even though it means pausing the video as you go along to make time for filling in the blanks and discussing questions that come up along the way.
Enrichment Materials in "To Learn More" Notes
I think my son liked the To Learn More enrichment materials best, even though he really enjoyed the lesson videos. There are fantastic suggestions for additional activities, books to read, and links to even more videos covering related topics. This is the area of the course that really allows your child to personalize and focus the course on his own interests.
Aviation Technology & History Covered in 15 Lessons
Course Overview: The Aviation System
The Major Components of an Airplane
Axes & Forces
Why an Aircraft Flies: The Secret of Airfoils and Lift
Why an Aircraft Turns, Pitches and Slides: The Flight Controls
How We See an Aircraft Miles Away: The Secrets of Radar
The Air Traffic Cops: How Air Traffic Control Works
Keep 'Em Flying: Aircraft Maintenance – Propeller Engines
Keep 'Em Flying: Aircraft Maintenance – Jet Engines
The City in and of Itself: Running a Large Airport
The Small Airport and Running an FBO
Flying in the Clear and Not so Clear Air: VMC and IMC
Important Pilot Instruments – Attitude Indicator
Important Pilot Instruments – Airspeed Indicator
Other Aviation Ships: Gliders, Helicopters, Airships
Prerequisites Are Minimal
Your child will need to have enough math or physics that looking at an equation will not confuse him. However, we found that there is not a strenuous math component to the course and if your child knows how to substitute given numbers for variables in an equation and calculate the solution, he will have no trouble at all with the course.
Suggested Pacing and Subjects
Given a six-month subscription to the aviation course with 15 lessons to cover, this course could easily work out to a 1/2 credit, or semester long class for your high schooler.
If your child chooses from the suggested reading material, you could add some literature and history credits and by working through the video portion of the course your child will get history and physics as well as the aviation you might count as an elective.
Time Required To Teach This
Preparation Time: 0-60 minutes each week (you could let your child go through the material completely independently, or you could watch the lessons each week yourself with him or before he does – that was the way we worked through lessons)
Teaching Time: 45-60 minutes per lesson, on average IF you are using the enrichment and guided notes materials (This is time your child spends away from the computer, reading and writing and discussing and, most importantly, thinking through the lessons.)
Grading:  You can request exams to use with your child if you decide to use this course for high school credit.
Issue to Note
In going through the course, we discovered that in the video for lesson 5 Doctor Aviation uses the wrong terms to describe movement of the airplane and confuses the longitudinal axis with the lateral axis. This misnaming of terms is referred to on pages 3 and 4 of the guided lesson notes, but unfortunately not noted in the lesson video. One of these mistakes teaches your child that ailerons (the flaps on a plane's tail) control the roll of an airplane in a nose over tail fashion instead of spinning the plane around the longitudinal axis. If your child only watches the video and does not use the guided notes in the additional resources section of the lesson dashboard, he will not learn a couple of fundamental points correctly.
How We Liked It & How We Used It
My son and my husband really are enjoying Doctor Aviation and his six-month aviation course. My son is learning why airplanes fly and the basics of aviation, as well as a lot of history and stories of many fantastic heroes including Chuck Yeager, Kelly Johnson, and the Wright Brothers.
This is a fantastic course for any high school aged child who is interested in flight and heroism. And the course has helped my son to expand his knowledge of flight and cement his character just a bit stronger.

Overview Of The Six-Month Aviation Course from Doctor Aviation
General Features
Easy to Adapt To Your Homeschool
Student Can Use The Course Independently (no or little parental involvement required)
Stand-Alone (no additional textbook required)
Works with Gifted Children
Good for Dyslexic Children
Works with these Age Ranges
Good For These Educational Styles
Classical
Charlotte Mason
Eclectic
Traditional (like public school)
Unschooling
Subjects Covered
Aviation
Science
Math
History
Literature
For Kids Who Like
Reading
Video/Oral Instruction
Independent Work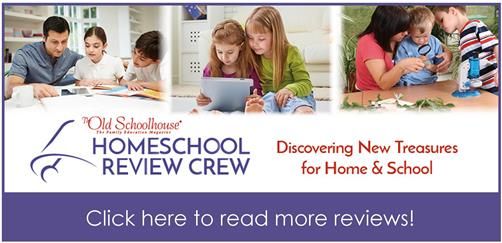 Feel Free to Share with Your Friends!