My son and I were delighted to try out the Family Membership from  CTCMath. We discovered that it is a great way of learning math for homeschoolers, and you can try it out – free!
As homeschooling parents, we spend a lot of time trying to fill in the gaps in our education that we all have but that homeschooling moms must fill so that they can better educate their children. That is one of the reasons that homeschooling benefits three generations: the child who is homeschooled, the parent who strives to learn so that she can teach the child, and the child's children who will have a well-educated mother of father to teach them.
Finding a way to fill in the weak spots you have in math can be a real issue, especially since homeschooling moms really don't have much extra time in their day. But CTCMath can help you and your whole family fill in those gaps!
CTCMath is an online math course for the entire family with lessons that range from Kindergarten math all the way to Calculus.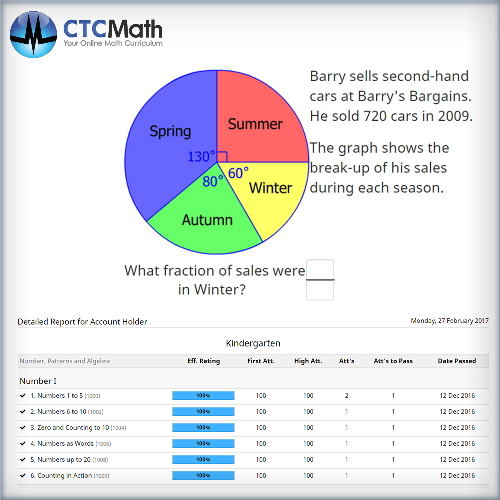 How We Used CTCMath
My son used the CTCMath Algebra II lessons to supplement his book-based course. Algebra II lessons are divided up in to bite-sized videos that your child can easily work through in 30 minutes or so.
As he was using the lessons as a supplement, my son took the diagnostic test for the first section of Algebra so that both he and I could get an idea of in which areas, if any he needed extra help.
I used CTCMath myself as a way to brush up on my Trigonometry so that I can guide my son through his lessons in a few months. There were some things I remembered, but a few ideas that I had forgotten so it was good to get a refresher course.
I can see that as a parent you could easily use the lessons in CTCMath yourself so that you could brush up on math that you feel a bit shaky about, as well as learn some math you never had the time to learn when you were in school.
What you get with a subscription
A Subscription gives you access to all the content in CTCMath. This makes it a perfect solution for large families. It is a great option either stand-alone or as  a part of an overall math study for your child. If you have a large number of children, I can see how useful CTCMath would be to occupy several children on their computers while you work a math lesson one-on-one with a particular child at a time.

How much time does the program take
Teacher Prep: 15-20 minutes each week mapping out and assigning the lessons that your child will work through. Using your primary account, it is easy to monitor progress and assign tasks for all your children complete with deadlines.
Student Work: 15-30 minutes per lesson (for high school levels, younger ages require only a few minutes per lesson), includes assessment. If a child is stuck and having trouble with a particular aspect of math, then it might take a bit longer.
Advantages of setting a schedule for your homeschooler
I really liked a feature in the CTCMath dashboard that allows you to set a schedule for your child to follow, complete with deadlines to meet. This is great for all homeschoolers, but especially for high schoolers who need to learn to work more and more independently. When your child misses a deadline, you receive an email informing you, and when that deadline is met you also get notified.

Support is responsive
We encountered an issue with the software while reviewing CTCMath and the support staff were courteous and very responsive. When you have any computer or internet-based product, you have to be prepared to have issues from time to time – it is just the nature of software. So I was not concerned to discover an issue in one of my son's lessons. The important test of CTCMath was the responsiveness and willingness of the staff to fix the problem.
How We liked it
We liked CTCMath quite well. The content is solid with a complete math curriculum that will take your child from Kindergarten through 12th grade. The math teaching is sound and broken into bite-sized chunks that make learning even complex math doable in a home environment. And the pricing is superb.
The only bit that would make CTCMath even better would be if the Algebra and Trigonometry lessons explained a bit more of the 'why' of the math in addition to the great job they do explaining the 'how'.
Special Offers Now through Nov 15, 2017
There are currently 2 great offers from CTCMath that will allow you to try out this Family Membership for your whole homeschool crew.
You can get a flavor for how CTCMath works on their YouTube Channel where you will find playlists of sample lessons by subject (like algebra, geometry, and trigonometry) and testimonials from homeschooling families.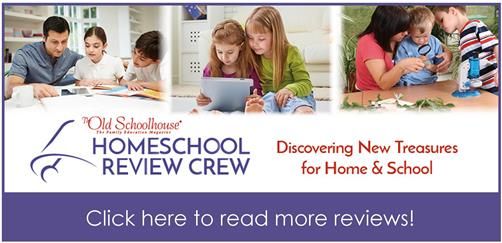 Feel Free to Share with Your Friends!