A REVIEW OF A BOOK FOR MOMS TO ENLIGHTEN AND ENCOURAGE.
Do you feel BRAVE? Nah, me neither. But really, we are. Being a mom means you have to be brave. Finding a good book is just what you need. A book for moms who don't feel brave, even if they are.
That little life depends on you. It may have been a decade or two since you brought that child into the world, but they still need you in much the same way.
Your job is to light the way and protect and care. You cook and clean and stay the course no matter how you may feel.
I know moms with chronic illnesses who homeschool their children bravely every day, with a smile on their heart.
I know moms who support the household and have children to care for and sick husbands to tend.
Moms cannot turn back and run to their safe space. Moms are in the thick of it. No time to rest, no time to sleep. Have to keep moving and care for your kiddos and teach them and guide them.
It will never stop.
But it is OK because moms are brave.
This book for moms is an amazing, encouraging, story about a mom who homeschools and goes through everything that you have. You will feel encouraged as you read. This is a beautiful true story and so worth the read.
DESCRIPTION FROM THE PUBLISHER
Quiet the voices of "not good enough" and step courageously into guilt-free homeschooling
Many homeschool parents have a long-term relationship with self-doubt. "Did I make the right decision?" "Could someone else do this better?" "Am I robbing my kids of something by not sending them to 'regular school'?"
What if there's a better way?
Not a 3-step technique or a shiny, new curriculum, but a change in perspective that transforms the way you plan, teach, and homeschool?
Homeschool Bravely teaches you to see homeschooling as a calling, helps you overthrow the tyranny of impossible expectations, and guides you through the common bumps in the road, including how to:juggle school and parenting with toddlers at hometeach a struggling learnerplan with the end in mindaccept your own limitations without feeling guiltystay the course even in the face of criticism
Reclaim your hope, renew your purpose, and transform your homeschool. Because the truth is: God will use every part of your homeschool, even your fears, faults, and failures, to weave good plans for your kids.
ABOUT THE AUTHOR
JAMIE ERICKSON taught elementary school before becoming a mother. When her first child turned five she made the decision to homeschool her daughter. Four more children followed and she homeschools all five. Jamie is the founder of The Unlikely Homeschool and a popular education blogger. Her website, social media channels, and blog encourage and equip a growing tribe of more than 50,000 homeschooling mothers around the world. She has written for a number of homeschool publications.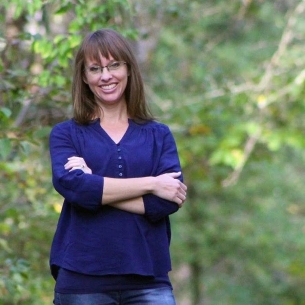 ABOUT THE BOOK
Author: Jamie Erickson
Format: Paperback
ISBN: 9780802418876
Publisher: Moody Publishers